Find your health insurance
Answer a few questions to find the right health insurance for you.
What is your status in your destination country?
Please specify your status
Where do you want to study?
Please specify your status
Where do you want to work?
Please specify your status
Where do you want to travel?
How long will you stay in your destination country?
Share Result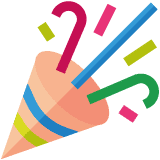 Your result has been sent!
Unfortunately, we cannot find a suitable tariff based on your details. Please contact our support.
You can contact us by e-mail or phone.
back
Health insurance for students compared
Difference in health insurance policies for international students
Medical treatment (outpatient)
Hospital treatment & surgery (inpatient)
Pregnancy (some with waiting period)
Vaccinations (recommended by the STIKO)
MAWISTA Student Comfort only
Accident and liability insurance
Video consultation with doctor in 20 languages
Direct cost reimbursement to doctor
in case of pregnancy & dentures*
€1,200 or
10% up to max. €500
Internship/part-time job >€520 per month
Health insurance outside Germany
EU, Switzerland, UK, Norway, Iceland (excludes home country)**
Up to 1 month worldwide, EU not time-limited, up to 4 months in home country 
* No waiting period in the case of pregnancy with the MAWISTA Student Comfort tariff.
** for Germany students abroad, insurance coverage is worldwide, except in their home country of Germany
Health insurance comparison
International students can find their individual health insurance plan here
We recommend international students in Germany or German students abroad to take out the MAWISTA Student tariff. Here, you'll get insurance protection tailored to the needs of academics with a flexible contract term and lots of extras at an excellent price-performance ratio. This will give you the best possible financial freedom and enable you to focus on your studies.
For international students at a public university in Germany, we recommend the tariff MAWISTA Student Pro. The private full health insurance provides particularity comprehensive coverage, has no age limit and up to 12 weeks' health insurance in your home country. If you then choose to start your career, you can remain on an affordable private health insurance tariff.
International students in Germany can also take out a statutory health insurance plan. With MAWISTA GKV, you can choose between two leading statutory health insurance providers. Here, medical costs are paid directly by the health insurance provider and there are also lots of extras such as apps and a bonus programme.
Health insurance comparison
Preparatory course students
For preparatory courses, you can choose between two high-quality private health insurance plans
MAWISTA Student will protect you against high medical costs in the event of an illness or accident as an international preparatory course student in Germany or as a German abroad up to the age of 39. In addition to the attractive price-performance ratio, you'll also benefit from the optional accident and liability insurance. This reimburses costs for damages caused inadvertently by you in daily life.
Excellent benefits and no age limit are also offered by the private full health insurance MAWISTA Student Pro. Here, you'll be insured for visits or holidays to your home country for up to 12 weeks. You can also remain insured on the private full health insurance plan for an affordable rate even after you have finished your studies.
Language school students, School pupils, Work & travel
We have the right health insurance for language school students, school pupils and work & travel abroad.
An excellent health insurance plan with a flexible contract term and lots of extras is available with the MAWISTA Student tariff for language school students, school pupils and work & travel participants who are travelling to Germany or Germans who need health insurance abroad. 
In addition to protection against incalculably high medical costs, you can also add complementary options such as accident/liability insurance or protection against loss of keys. A monthly term offers flexible adjustment of the contract term, meaning that if you return early to your home country, you will not incur additional costs.
Health insurance comparison
The MAWISTA Student tariff provides reliable health insurance coverage during an internship abroad.
MAWISTA Student is a good health insurance plan for international trainees and Apprentice (not subject to compulsory social insurance). 
In Germany can take out health insurance via MAWISTA Student up to a monthly income of €520. If your income is higher than this, you will have to switch to statutory health insurance. In this case, your employer will pay half your insurance premium.
Health insurance comparison
Scholarship holders & guest scientists
High-quality private health insurance is available for scholarship holders and guest scientists
German scholarship holders or guest scientists abroad should opt for the MAWISTA Student tariff. This will cover the costs for medically necessary treatments for acute illnesses or accidents. The tariff offers monthly contract terms up to a period of 5 years and includes lots of extra benefits as well as up to six weeks' insurance coverage in Germany on the MAWISTA Student Comfort tariff.
Job seekers after completion of studies
Successfully completed your studies abroad in Germany and currently looking for a job? Then get health insurance with the MAWISTA Student Comfort tariff.
After successfully completing your studies, it normally takes a few months to find your first permanent job. MAWISTA Student Comfort will provide coverage during this phase of your life for an attractive price-performance ratio up to the age of 39. 
Please note that you will need to have completed study abroad in Germany as a basic requirement before you can take out a MAWISTA tariff as a jobseeker in Germany.
It is not possible for you to take out other health insurance tariffs such as MAWISTA Student Pro or statutory health insurance in these circumstances.
Health insurance according to study type
We can recommend a suitable health insurance tariff for all types of study
Statutory health insurance
University student (Bachelors, Masters)
Preparatory student, private institute
Trainee/apprentice (up to €520/month)
Jobseekers after graduation
If you come from a country where you need a visa to enter Germany, you will also need valid health insurance to enter the country. The MAWISTA Visum tariff is particularly suitable in these circumstances. This tariff meets the requirements for visa application and is recognised by all immigration authorities. In addition, it offers flexibility in terms of entry date as you are insured from the day of entry for up to 183 days. 
Once you have arrived in Germany, we recommend switching to a MAWISTA student tariff for the duration of your studies. A MAWISTA student tariff offers up to five years of health insurance and you can still cancel monthly at any time. You can find a suitable student tariff here.
By the way, if you need proof of sufficient means for your visa application, you can easily open a blocked account with our partner Fintiba.