Find your health insurance
Answer a few questions to find the right health insurance for you.
What is your status in your destination country?
Please specify your status
Where do you want to study?
Please specify your status
Where do you want to work?
Please specify your status
Where do you want to travel?
How long will you stay in your destination country?
Share Result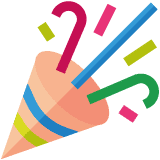 Your result has been sent!
Unfortunately, we cannot find a suitable tariff based on your details. Please contact our support.
You can contact us by e-mail or phone.
back
MAWISTA health insurance plans
Individually tailored tariffs
MAWISTA offers health insurance plans for temporary stays abroad. The products have been specially developed for academics, expats and tourists who travel to Germany or for Germans travelling abroad.
The products are individually tailored to meet the needs of each target group. The tariffs for international students boast a very good price–performance ratio and reliable cover in the event of an emergency.
The products for expats meet the needs and requirements of people who have opted to move abroad for work-related purposes for up to five years.
Tourists can insure themselves with our international health insurance for up to 365 days at a time. We also offer special health insurance for incoming Schengen visa travellers. These meet the requirements for obtaining a Schengen visa and are recognised by the authorities.
MAWISTA products are all known for their excellent customer service, speed and high-quality benefits. All the tariffs are recognised by the official authorities.
The MAWISTA product finder can find the right health insurance for international students. Simply answer a few quick questions. Our comparison of the benefits and costs of the individual tariffs can help you in making your final decision. 
The MAWISTA product portfolio protects both incoming students and expats in Germany as well as Germans abroad in the case of illness or injury. 
In addition to private full health insurance plans from Allianz, we also offer a private full health insurance plan from Hallesche and statutory health insurance plans from AOK and BARMER.
If you have any further questions, our service team would be happy to help you. You can talk to us from 9 a.m.-5 p.m. Monday-Thursday and from 9 a.m.-4 p.m. on Fridays on +49 7024 469 510 or via email at info@mawista.com