Health Insurance for foreign guests and temporary visitors in Germany
In case of unexpected illness or an accident, a health insurance policy protects you from incalculably high medical costs.
Schengen Business travellers
Business visa
International Visitors / guests
Visitor visa
Visitor visa for travel groups
MAWISTA Visum is a health insurance that is recognized by the immigration authorities as sufficient health insurance coverage for the temporary residence permit in Germany and the Schengen area.
You will receive your insurance certificate by e-mail.
The MAWISTA Visum health insurance covers the treatment by a physician and in hospital as well as the medications prescribed by the physician.

Duration from 8 to 183 days (6 months)
Single payment with direct debit or credit card
The insured services are paid
100%
by the insurer
(with the exception of maximum limits for special services such as dental prostheses)
You can cancel within
14 days
14 days after you bought the insurance or subject to presentation of proof that a visa has been refused
Germany and the
Schengen states
Belgium, Denmark, Germany, Estonia etc. (no insurance cover is provided in those countries, in which the insured person maintains a permanent residence)
When applied before entry without waiting period
Application for a
follow-up insurance
Via telephone, fax, e-mail or letter
Recognised by
official authorities
MAWISTA health insurance tariffs are recognised as sufficient by official authorities for granting a temporary residency permit in Germany, Switzerland and the Schengen states
MAWISTA Visum offers you a reliable insurance coverage for Germany and the Schengen area. You will receive your health insurance document right after the purchase.
If you have questions about the MAWISTA Visum health insurance, our staff will be glad to assist you in person. In case of claims, our emergency hotline is available 24 hours a day so that you can feel well-provided for in all locations.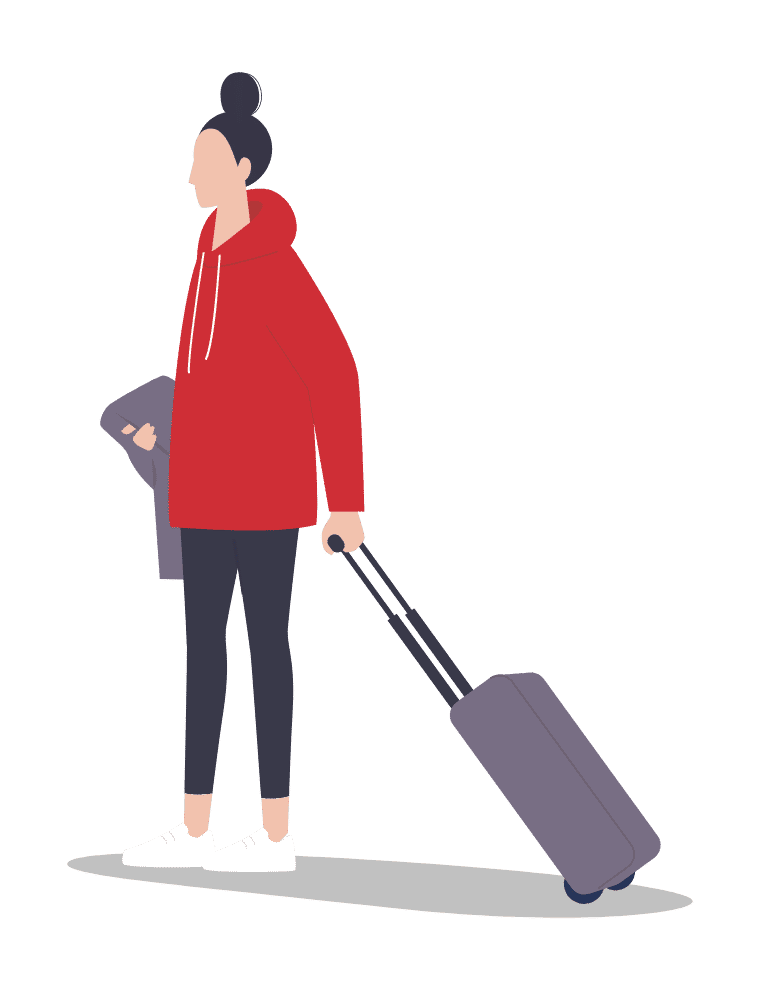 AWP P&C S.A.
Niederlassung für Deutschland
Bahnhofstr. 16
85609 Aschheim (bei München)
| | MAWISTA Visum |
| --- | --- |
| | |
| Outpatient treatment by a physician | |
| Inpatient treatment in a hospital | |
| Medication prescribed by a physician | |
| Medical aids such as walking aids or wheelchair | |
| Transport costs to the nearest suitable hospital | |
| Repatriation to home country | |
| Dental treatment and repairs to dentures and provisional dentures after an accident | |
| Costs of search, rescue and recovery measures after an accident | |
| Travel liability insurance for damage to rented property | |
| Travel liability insurance in case of personal injury and damage to property | |
| | |
Payment


MAWISTA Visum for single travellers up to 64 years of age

MAWISTA Visum for single travellers from 65 up to 80 years of age

Deductible 100 EUR per person in case of outpatient treatment and 500 EUR per person in case of inpatient treatment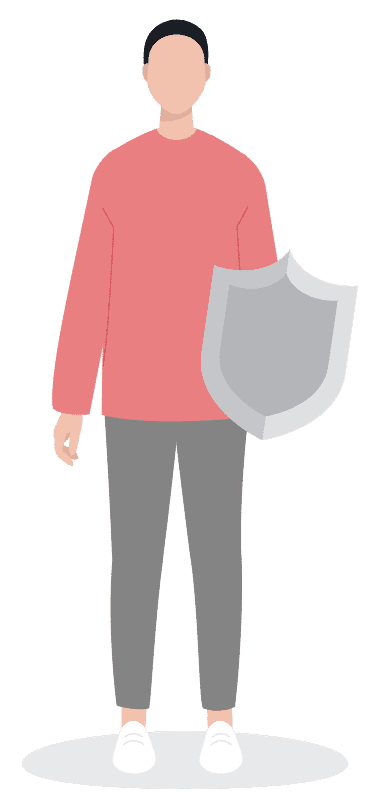 What restrictions on the coverage have to be considered?
§ 3 What limitations on cover are to be noted? No insurance cover is provided for
Medical treatment and other measures ordered by a physician, where the purpose of travel was to seek such treatment
Medical treatment and other measures ordered by a physician that the insured person knew were necessary prior to inception of insurance cover or at the time of taking out the insurance or which he or she could have expected in the circumstances of which he or she was aware
Alcoholism, drug addiction and other addictions, and the consequences thereof
Childbirth after the 36th week of pregnancy as well as abortions and the consequences thereof that are not medically indicated and can be postponed
Injuries caused by actively participating in competitions held by sports organisations and training in connection therewith
Dental treatment other than analgesic treatment and repairs to dentures and provisional inlays costing more than EUR 250 per stay
Massage treatments, as well as the procuration of artificial limbs and other aids
Treatment of psychiatric or mental disorders, as well as hypnotism and psychotherapy (including associated medication and return hospital transport)
Treatment or placement due to infirmity, the need for nursing care or custody (including return hospital transport)
For fees and charges which exceed the extent considered generally customary and reasonable in the country concerned and for optional benefits such as a single room or treatment by the head physician.
What do I have to do in all claim cases?
The insured person must keep the claim amount as low as possible and provide proof of the costs incurred. Therefore, please make sure to gather suitable proof for the time the claim is to be made (e.g. confirmation of ill health, doctor's report) and the scope of the claim (e.g. bills, documentation).
What should I do in the event of illness, injury or other emergencies while travelling?
In cases of serious injury or illness, particularly prior to entering hospital, please contact the AWP P&C S.A. emergency assistance centre without delay to ensure you receive adequate treatment and to arrange return transport home if necessary.
Assistance emergency call centre (24-hour emergency service!): +49 (0) 89 6 24 24 496
The following documents must be submitted in order for your claim to be processed:
Copy of the insurance policy in your possession
Complete copy of the passport of the insured person with personal details, entry visa and date of entry into the area of validity of the insurance
Original bill and/or prescriptions with details of the medical diagnosis and services provided
Important: The bills must include the following details: the name of the treated person, a description of the illness, details about the treatment and a list of the medical services provided and the associated costs. Prescriptions must include the following details: the prescribed medication, prices and the chemist's official stamp. In cases of out-patient treatment, you will receive a bill from the doctor, which you will usually have to pay in advance at the time of treatment. Please note that if you are treated by a doctor in Germany, doctors' bills are calculated at 1.8 times the charge rates for doctors (GÖA) or for dentists (GOZ); primarily medical-related services are calculated at a maximum of 1.3 times the charge rate, and laboratory services are calculated at a maximum of 1.15 times the charge rate.
What do I have to pay attention to if I cause damage?
Please write down the names and addresses of any witnesses who may have observed the event leading to the damage and notify AWP P&C S.A.
Important: Avoid admitting liability for any damage you may have caused. If you do so, this may invalidate your insurance claim.
Remuneration is paid in euros into a German bank account.
What happens if your guest does not receive a visa?
If your guest is not allowed to enter the country, you can apply for reimbursement of the insurance premiums. To receive reimbursement of the insurance premiums, you must submit the original insurance policy together with the notice of rejection from the embassy or consulate and a full copy of your guest's passport. Reimbursement will only take place after expiry of the policy, therefore after 12 months.
Is follow-up insurance cover available?
Follow-up insurance cover (a new policy!) is available if the originally arranged period of insurance was less than 183 days. The premium for follow-up insurance cover is calculated according to the premiums table for new insurance policies. Follow-up insurance must be concluded before the original insurance cover expires. Insurance cover is only granted for acute illnesses which arise following the application (postmark date).
The maximum total period of insurance cover is 183 days!
Which guests require a visa?
A continually updated list of countries which are subject to visa requirements can be found on the Web site of the German Foreign Office.
Where and how can a visa be applied for?
Generally speaking, the embassies and general consulates (diplomatic representatives) of the Federal Republic of Germany are responsible for issuing visas. Visas are issued by the diplomatic representative responsible for the region in which the applicant is usually resident or is registered.
Visa applications, together with all the required documentation, must be submitted personally by the applicant to the diplomatic representative at his place of residence. In order to avoid any subsequent time-consuming queries, travellers should contact their respective diplomatic representative and enquire about any particular requirements regarding the issuing of visas which may apply locally.
Where can I obtain a visa application from?
How long does it take diplomatic representatives to process visa applications?
Diplomatic representatives usually take between two and ten workdays to pass a decision on whether to grant a visas for a short-term stay. In cases of visa applications for a longer stay or which include a work permit, applicants must reckon with a processing time of several months. Delays may occur during peak travel periods until the application can be submitted to the diplomatic representative. Applications should therefore be submitted well in advance if a visa is required to enter Germany.
What is a formal obligation?
An invitation is almost always necessary for private visits. This usually takes the form of a so-called "formal obligation". The appropriate form is generally available from your local aliens' registration office or regulatory agency. The procedure usually involves checking your financial status and legally verifying your signature.
What are my duties when I enter a formal obligation?
By entering a formal obligation in compliance with §§ 82 to 84 of the German Aliens' Act, you assume liability for any costs incurred by public authorities on behalf of the foreign visitor during a stay in Germany. The aforementioned paragraphs contain all the applicable details, whereby § 82 Section 2 and § 83 regulate the scope of the relevant costs, and § 84 covers liability for living expenses. In addition to food, accommodation, clothing and other basic necessities, living expenses also include care in the event of illness and costs for nursing care. In addition, you are also liable for any associated costs which may be incurred if the foreign visitor has to be deported.
My guest's visa will shortly expire. Can it be extended here?
A visa can only be extended for good reason in particular exceptional cases. The local German aliens' registration office at the place of residence where the foreign visitor is staying is solely responsible for extending visas. A decision as to whether a visa can be extended during a stay in Germany is passed by this public authority alone.
You can pay the insurance premiums conveniently either by credit card or by giving us authorisation to debit the amount from your German bank account.
Insurance cover and reimbursement
The insurance cover begins during the agreed period of insurance upon entry into a country in the agreed area of validity, and ends with the conclusion of the arranged trip; it ends at the latest, however, on the previously agreed date.
The insurance policy expires 12 months following the date of issue.