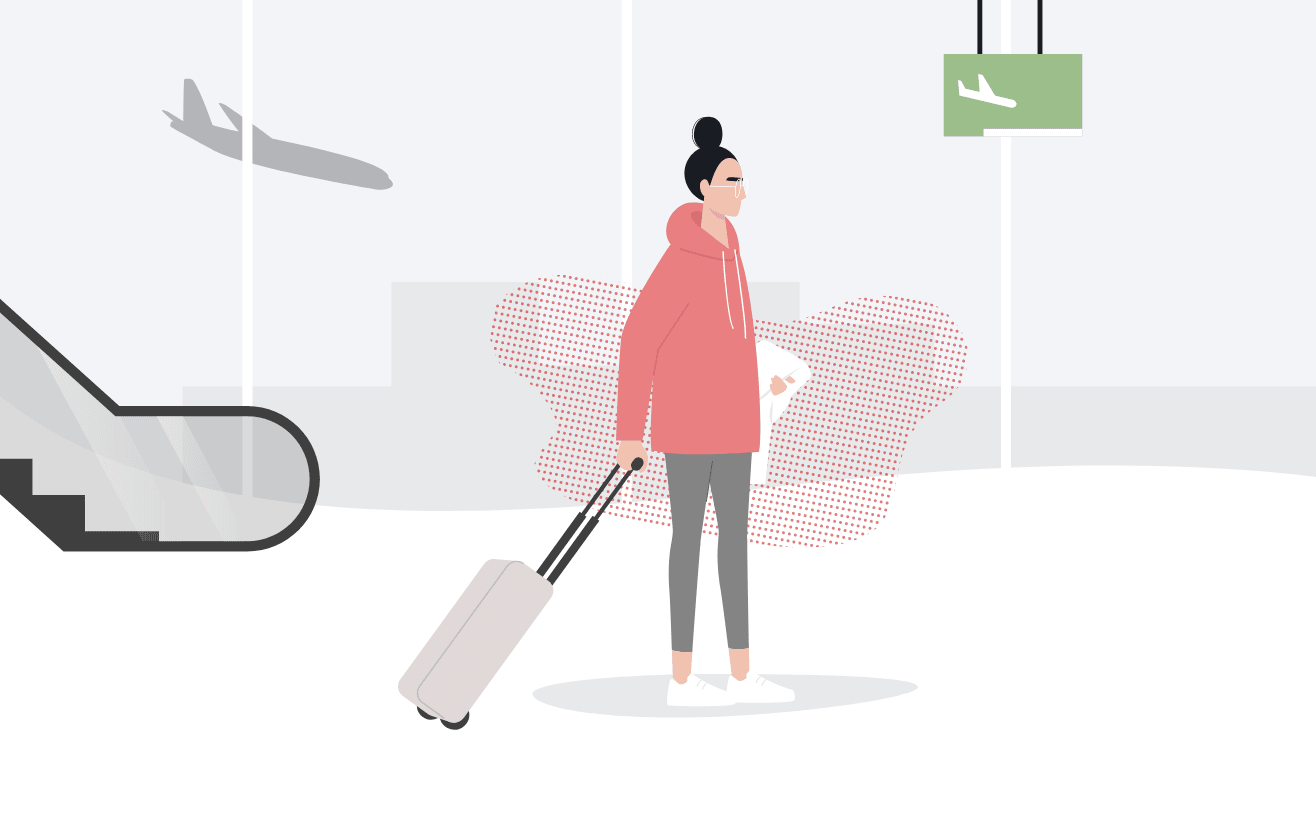 Last updated: 01/09/2021
Due to the current pandemic, travel limitations are in effect in Germany for travel from many countries. Visit the website of the Federal Ministry of the Interior, Building and Community to find out which regulations apply to the country from which you want to enter Germany. 
In principle, it is possible to enter from all EU – and Schengen states, as well as from the countries on this list. Entry from other countries is only possible for fully vaccinated persons for any purpose (also visiting trips or tourism). At least 14 days must have passed since the last individual vaccination. There are also some exceptions for people who have not been vaccinated, such as studying or working in Germany. You can find a complete list of exceptions here. 
Since 30 July 2021, a new nation-wide coronavirus entry regulation has been in effect, which regulates the registration, quarantine and proof of coronavirus test obligation uniformly across Germany as well as the transport prohibition from areas with virus variations. We have summarised the most important information for you on this page.
1. Proof of coronavirus test obligation
When entering Germany from a risk area, persons above 12  years of age must provide proof that they are not infected with the coronavirus.
A negative COVID-19 test is required for entry from a virus variant area. Proof of vaccination or recovery is not sufficient here. 
Proof of vaccination, proof of recovery from infection or a negative COVID-19 test result is required for entry from other areas (regardless of classification or means of transport used).
Proof can be requested by the authority up to ten days after entry. A list of currently specified risk areas is found here. The following list shows which proof is required when.
Previous stay within the past 10 days in a virus variation area
Previous stay within the past 10 days in a high risk area
Entry via air travel or transit without previous stay in high incidence areas or virus variation areas
Previous stay in a virus variation area  
For persons with a previous stay in a virus variation area a transport prohibition for travel by train, bus, ship and aeroplane applies. Exceptions are very limited for previous stays in virus variation areas. Transport of German nationals who do not reside in Germany and their accompanying family members must not be prohibited, for example. Additional information about the transport prohibition is found here.
2. Requirements for the test proofs
Proof for persons with negative test outcomes
Proof of vaccinated persons
Proof of recovered persons
For more information about the proof obligation see that website of the Federal Ministry of Health.
The Robert Koch Institute provides details for the recognition of tests on its websites.
3. Registration obligation
If you had stayed in a risk area within 10 days prior to the entry to Germany, you must carry out a digital entry registration.
1. 1. On the homepage for digital entry registration, enter all information required for your whereabouts within the last ten days. 
2. Once you have entered all information, you will receive a confirmation.  
3. Present the confirmation to your transport provider (train, bus, ship or airline).
4. Alternatively to a digital entry registration you can fill out a replacement paper-based notification.
5. The information on the replacement notification indicates where you can hand it in.
6. If you are not asked to hand in a replacement notification, you are obligated to complete the digital entry registration after your entry or to send the completed replacement notification by post to the following address: Deutsche Post E-POST Solutions GmbH, 69990 Mannheim.
The following persons are exempt from the registration obligation:
After a stay in a high-risk or virus-variant area, you are obliged to go into domestic quarantine for 10 days immediately after arrival. 
Domestic quarantine means that you must not leave the house or flat and also must not receive any visitors. Violations are punished by a fine.
A domestic quarantine can be terminated prematurely in the case of a previous stay in a high-risk area if a negative test result is transmitted, proof of vaccination or proof of recovery is provided via the entry portal of the Federal Republic of Germany. Please note that a test after a previous stay in a high incidence area can be carried out no earlier than 5 days following the entry. After a stay in a virus variation area, a domestic quarantine of 10 days is unavoidable and no early termination possible.
Additional information about the isolation obligation is found here.