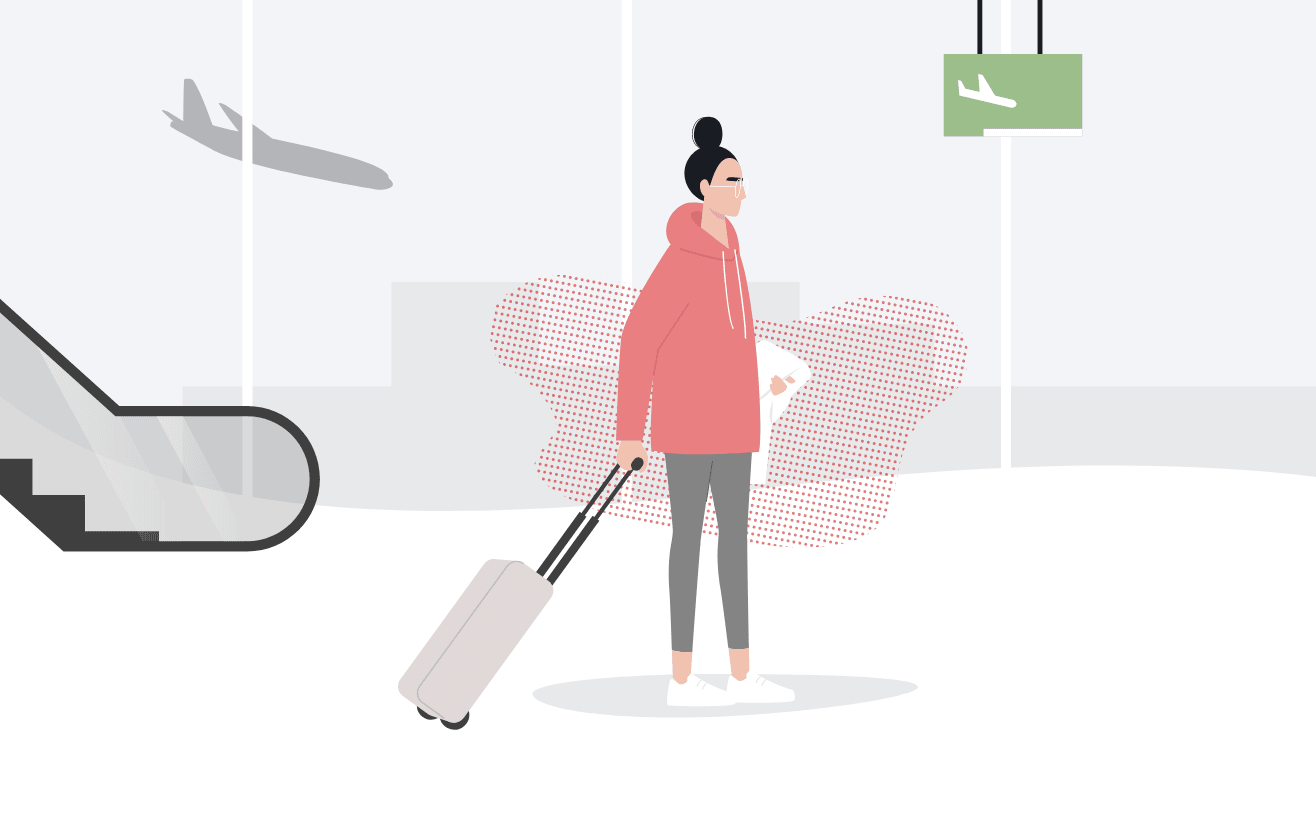 Last updated: 2022-03-21
Due to the current pandemic, travel limitations are in effect in Germany for travel from many countries. Visit the website of the Federal Ministry of the Interior, Building and Community to find out which regulations apply to the country from which you want to enter Germany.
In principle, it is possible to enter from all EU – and Schengen states, as well as from the countries on this list. Entry from other countries is only possible for fully vaccinated persons for any purpose (also visiting trips or tourism). At least 14 days must have passed since the last individual vaccination. There are also some exceptions for people who have not been vaccinated, such as studying or working in Germany. You can find a complete list of exceptions here.
We have summarized the most important information about the entry regulation for you below.
If you have been in a high-risk or virus-variant area within the last 10 days, you must register here free of charge before arriving in Germany and show the appropriate proof upon entry.
As an alternative to a digital entry notification, you can fill out this substitute notification in paper form as a traveler.
The following persons are exempt from the obligation to register for entry:
Persons who have passed through a high-risk or virus-variant area without a stopover.
Persons who are merely passing through Germany
Persons who enter Germany for a maximum of 24 hours
Persons who have stayed in a virus variant or high-risk area for less than 24 hours
Border commuters/crossers
Persons aged 12 and over are required to carry proof of testing, convalescence or vaccination when entering Germany. The identical proof requirement also applies to air travelers changing planes at an airport in Germany.
Negative PCR test evidence is required for entry from a virus variant area. An antigen test, proof of vaccination or proof of recovery are not sufficient at this point.


Requirements proof of vaccination
Requirements proof of recovery
After your stay in a high-risk or virus-variant area, you are obliged to go into domestic quarantine for 10 days immediately after arrival.
Domestic quarantine means that you are not allowed to leave your house or apartment and you are not allowed to receive visitors. Violations of this are punishable by fines.
A domestic quarantine can be terminated prematurely in the case of a previous stay in a high-risk area if a negative test certificate, proof of vaccination or proof of recovery is submitted via the Entry Portal of the Federal Republic. Please note that testing after prior stay in high-risk area can be done at the earliest 5 days after entry. After stay in virus variant areas a domestic quarantine of 10 days is unavoidable and no early termination is possible.
For more information on the isolation requirement, click here.